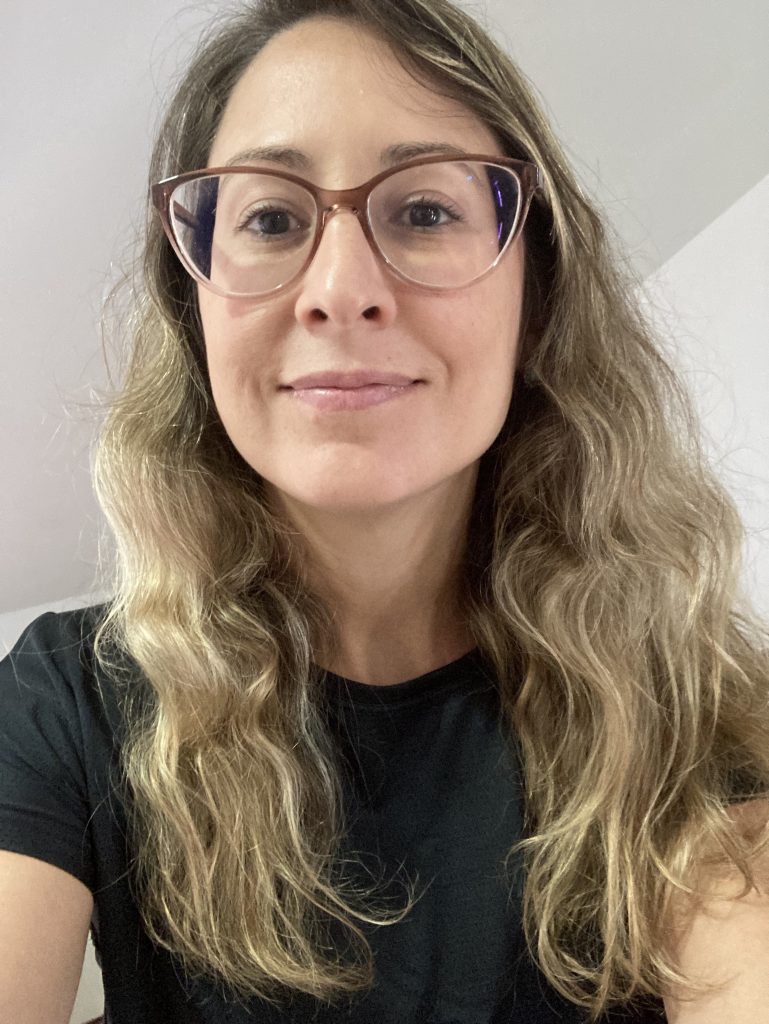 I majored in Communications/Journalism in college in 2005 and (taking a slightly different path than one might expect for a journalist in the early 2000s – but quite common lately) even before leaving college I started working with digital technologies/media, digital content/webwriting, e-learning, web analytics, information architecture and user experience. During that time, the most challenging experiences I had were somehow connected to education, which is the reason why I decided to work exclusively with education at some point.
Since 2016 I have been reorienting my career towards research on human cognition allied to digital technologies in education. My ongoing doctoral research is an analysis of machine learning through the lens of enactivism. I am affiliated, as a PhD candidate, to the University of Coimbra, Portugal, and the Pontifical Catholic University of Rio de Janeiro, Brazil (PUC-Rio). I currently live in Portugal.
I hold a Master's Degree in Education / Philosophy of Education from PUC-Rio. During my Masters I developed a dissertation in which I analyzed the use of digital technologies in education from the standpoint of the Extended Mind Thesis (as proposed by Andy Clark and David Chalmers in 1998 and subsequently scrutinized by Clark in plenty of articles and books). It will be released as a book/e-book in 2022.
Since 2017 I have been collaborating with the E-Minds Lab, a research group from the University of Coimbra (Portugal) led by Prof. Dr. Eduardo João Ribeiro dos Santos, and with GEPFE (mostly known as Mind the Gap!), the research group on Philosophy & Education at PUC-Rio led by Prof. Dr. Ralph Ings Bannell.
This is how I got here…
As a content developer, UX specialist and digital product coordinator, from 2005 to 2016, I worked for companies and institutions like the British Council, O GLOBO newspaper, Ismart, Museu do Amanhã, Petrobras, Oi (telecommunications); digital marketing agencies, startups focused in online education etc.
After experiencing these projects I became critical about how humans relate to technologies and I also became particular concerned about the potential unfoldings regarding human relations with artificial intelligence. As I am interested in Philosophy, Science, Psychology, Media and Technology, my research ended up being multidisciplinary. But it is also true that education has been facing challenges that are pretty close to the ones faced by artificial intelligence, in the sense that both deal with learning.
… And this is what moves me
I am interested in how humans perceive the world, interact with others, experience life and, therefore, learn (in the broadest possible sense).
I am interested in the history of learning machines and how they connect to the current AI-based platforms for education; the outcomes (for education) of dealing with machine learning systems; the paradigm behind learning that is still prevalent in the educational system and which is connected to cognitivism as an approach from the cognitive science; and in enactivism and embodied cognition as (a) possible emerging paradigm(s).
In addition, I am attentive to the ethical issues of AI, the challenges of e-learning, our relationship with media in a world of algorithms and the connections between cognition and affection/emotions.